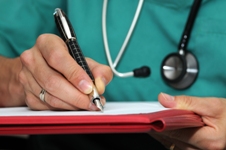 WP1 will be structured as a national collaborative group, this group will be centered on the following centers: Protontherapy center at Orsay of the Institut Curie, the Centre Antoine Lacassagne (Nice), ARCHADE (Caen), the Institut Claudius Regaud (Toulouse) and members of the GCS-ETOILE.
WP1.1- A national hadrontherapy collaborative group:
WP1 will be structured as a national hadron therapy collaborative group including as a first core the members of this WP: Institut Curie-Centre de Protonthérapie d'Orsay (ICPO), Centre Antoine Lacassagne (Nice), ARCHADE (Caen), Institut Claudius Regaud (Toulouse) and members of the GCS-ETOILE, to ensure several tasks:
• To coordinate research in hadron therapy at a national level including prospective clinical and medico-economics trials (Phase I to IIIb [i.e. surveillance studies]) within strong collaboration with national (i.e. SFRO; Unicancer; tumour oriented research groups) and European (i.e. ESTRO; EORTC) companies and research structures.
• To launch in-silico clinical research studies and associated studies aiming at a more targeted selection of patients based on comparative dosimetric data; biological and imaging (morphological and functional) data, in close collaboration with others France HADRON WPs.
• To launch a permanent national committee on hadrontherapy based on existing experiences and data-exchange tools, including physicians, physicists and radiologists from WP1 members groups to (weekly) assess and discuss potential indications of hadrontherapy based on patients' medical charts.
• To promote hadron therapy within the French community of cancer specialists and national health authorities
• To actively participate in the training of the future national hadron therapy medical teams
WP1.2- platform data exchange and prospective databases on hadron therapy:
WP1 will create a database and an organized platform for data exchange at the national level. Various data such as clinical, dosimetry morphological and biological imaging, , of health economic data will prospectively using secure electronic tools. This basic national data will hadrontherapy exchanges and cooperation with other existing European groups (ie ROCOCO ...) easier. The use of dedicated planning tools implemented in each HLPA nodes will be required to enable the sharing of dosimetric applications mainly for research purposes, but also for therapy and training.
WP1.3- clinical trial projects:
The ability to perform a given number of clinical studies in proton therapy is highly dependent on resources and capacities of existing technical centers. Therefore, it is necessary to give priority to indications. In parallel clinical studies, comparative dosimetric studies will be conducted, predictors of tumor control will be analyzed (imaging, biomarkers) and late complications will be evaluated.
As a member of ULICE network and in partnership with HIT (Germany) and CNAO (Italy), France HADRON participate in the organization of clinical research and will include French patients in European studies.
a) Ophthalmology (protons): Several trials have been carried out on choroidal melanomas to study and reduce late toxicity: localized reduction of treatment margins (ICPO, Phase II), laser treatment of the tumour scar (ICPO, Phase III) and the current study on the excision of post proton residual tumour (ICPO, phase II). Further studies are planned for 2013; one on the prediction and reduction of late toxicity (PHRC 2012 CAL- ICPO) and another on increasing tumour radiosensitivity via intra tumour radio sensitization [A phase I / II ICPO 2013]. A national database for choroidal melanoma was established in 2008 following an INCa call for proposals. For choroidal hemangioma a Phase II study on reducing late toxicity by the alteration of the fractionation will be launched in 2013 (ICPO CAL).
b) Pediatrics (protons): A first group of indications corresponds to the cases actually treated by protons (ICPO) for which studies are already underway: low-grade gliomas [Study of late toxicity through Phase IIIb study (SIOP)], craniopharyngiomas [Study of dose escalation (PHRC ICPO)], ependymomas and para-meningeal rhabdo-myosarcomas [Toxicity Study based on a cohort follow-up (ICPO)]. A second group of indications corresponds to the locations that could begin to be treated by protons in 2013 at the ICPO and later at CAL: medulloblastoma, neuroblastoma and retinoblastoma [late toxicity studies as part of Phase IV], and Ewing spine tumours [A phase II dose escalation study].
c) base of the skull (protons, carbon ions): Chordomas have been included in 3 prospective trials of dose escalation combining protons and photons, the last one is still ongoing. Chordomas, chondrosarcomas, and aggressive meningiomas should be included in Phase I / II hypofractionation studies. Unresected, partially resected or unresectable adenoid cystic carcinoma will be included in the "PHRC-ETOILE/HIT" both clinical randomized comparative study and a medico-economic study carried out in collaboration [Carbon vs photons and / or protons].
d) tumors of the spinal column and para-spinal: Sarcoma, neuroma, and chordoma of the spine and paraspinal region could be studied in Phase I / II studies of hypofractionation. Inoperable or macroscopically incompletely resected sarcomas and chordomas will be included in the PHRC-ETOILE/HIT.
e) miscellaneous extra cranial tumours in adults (protons, carbon ions): for prostate tumors, primary or metastatic liver tumors and pancreatic carcinomas or comparative dosimetry, chemo-proton combination therapies or hypofractionation studies could be carried out (2014 -2015).
More information about medical and economical data about hadronthérapy here.
Contact: Jean-Louis Habrand, Caen.
Events
June-5th 2015: WP4 meeting in Lyon
May-11th 2015 : Steering-commitee meeting in Paris
April-15th 2015: WP1 meeting in Orsay
Module-Workshops and international meeting
May 18-23 2015: 54th PTCOG - Manchester Grand Hyatt, San Diego, California